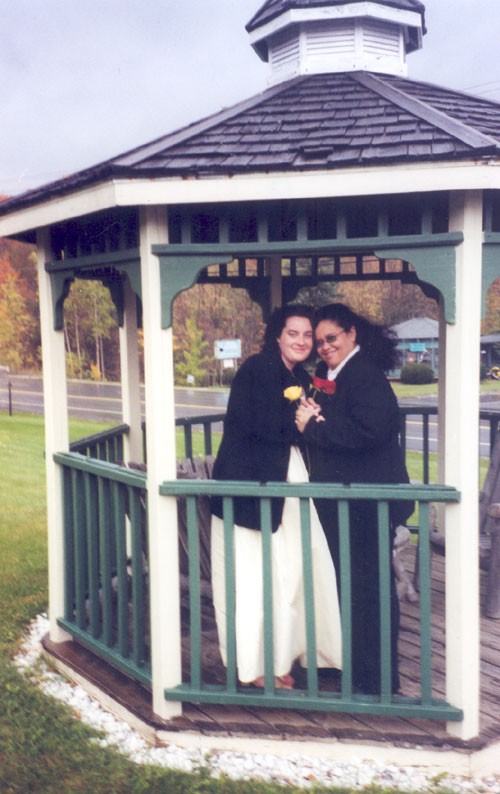 I have mentioned my soulmate on several pages of this site already. My fox, my one and only. She is the reason my heart beats and the reason I awake every day with a smile upon my face. You must understand, this woman is truly the most phenomenal woman upon this earth. She deserves a special place all her own on this site. So you may take a look at the woman I know and love so well!
I met this woman in North Carolina. Truly I have never met anyone so captivating and incredible. I fell in love, and we were married on October 19, 2002 in Rutland, Vermont.
starlight, starbright...
i wish i could hang upon your boughs and,
laughing, shake your dust onto the earth below
Truly such a star smiled upon me when this special fox was placed in my drab existence. Before I met her, colors were muted and days were rather drab.
My fox loves writing, poetry, and so many other things. There is not enough bandwidth in the world to explore her wonderful self.

I used to think that the idea of a soulmate was trite and overdone. How could just one person mean so much to someone? Well, I found out the moment I gazed into her eyes. Isn't she absolutely breathtaking? Everything I am resonates with her lovely prescence in my life. Such a positive influence on this wolfie.
somewhere i have never traveled, gladly beyond
any experience, your eyes have their silence:
in your most frail gesture are things which enclose me,
or which i cannot touch because they are too near;
your slightest look easily will unclose me
though i have closed myself as fingers,
you open always petal by petal myself as Spring opens
(touching skillfully, mysteriously) her first rose;
or if your wish be to close me, i and
my life will shut very beautifully, suddenly,
as when the heart of this flower imagines
the snow carefully everywhere descending;
nothing which we are to perceive in this world equals
the power of your intense fragility: whose texture
compels me with the color of its countries,
rendering death and forever with each breathing;
(i do not know what it is about you that closes
and opens; only something in me understands
the voice of your eyes is deeper than all roses)
nobody, not even the rain, has such small hands.


Love Sonnet XVII
by Pablo Neruda

I don't love you as if you were the salt-rose, topaz
or arrow of carnations that propagate fire:
I love you as certain dark things are loved,
secretly, between the shadow and the soul.
I love you as the plant that doesn't bloom and carries
hidden within itself the light of those flowers,
and thanks to your love, darkly in my body
lives the dense fragrance that rises from the earth.

I love you without knowing how, or when, or from where,
I love you simply, without problems or pride:
I love you in this way because I don't know any other way of loving

but this, in which there is no I or you,
so intimate that your hand upon my chest is my hand,
so intimate that when I fall asleep it is your eyes that close.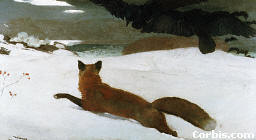 I know every day that I am truly loved. Its a feeling I cannot describe adequately with words. It lies in the smile on my face and the sparkle in my eyes, for she is the one that put those things there. It lies in the way my soul soars whenever I hear the words I love you come from her perfectly formed lips. There isn't a soul on this planet that could experience love as deeply as I do. I am the most fortunate woman in the world. I did something right to be so blessed, and so every night I say a prayer of thanks to the Goddess for sending her brightest soul to join with my own.